Room Deodorizers & Fragrances
The Maison Berger purifies and perfumes the air in enclosed spaces like no other product. It simply does not mask an odor, but rather destroys it, leaving the air purified. The room is gently scented from a fragrance of your choice (unscented is available). Air purifying and perfuming happens quickly (less than 20 minutes) and is long-lasting in any size room. Get cleaner air in your home with Maison Berger!
We now also offer essential oils and car deodorizers. Visit our showroom today and find the perfect scent for you!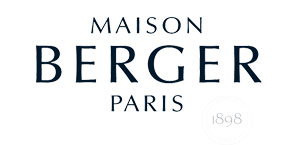 Clean the air, destroy odors and keep your house smelling great! The Maison Berger is like no other system.